chained-d asked: I JUST CANT BELIEVE THAT THEY R COMIN TO BRAZIL!!!
Anonymous asked: Thoughts on Clash the Truth? Can't say it's all I hoped it would be.
Anonymous asked: Hey if you could post mp3's from PEACE IN, Candy Tombstones, or Apple Breakfast, that would be awesome!!
Anonymous asked: Hello, Could You send me any mp3 of previous Payseur's music projects like Cany Tombstone ? Thanks. PS. Do you know something about guitar pedals used by BF ?
Anonymous asked: i want to tell you dustin from the beach fossils just got engaged no im not joking
Anonymous asked: may i be so bold as to inquire about a zip link to the new beach fossils album?
Anonymous asked: Why does the download link for the new album just lead to pop ups and unrelated links?
Anonymous asked: Hi... supposedly there were two CDs by PEACE IN, and I've never been able to find them (or mp3s for them) anywhere. I was in touch with Dustin at some point a year or two ago, and it seemed like he was about to sell me the 2 CDs...but then I stopped hearing from him. As of now, I only have 2 songs on mp3 -- "Pyramid of Sun in the Heavens" and "Candy Rug Lizards."
Last Giveaway!!!! (Who wants to take over this...
Alright guys!!!! I will no longer be posting through the Fuck Yeah Beach Fossils tumblr anymore. To be honest, I'm just not into Beach Fossils anymore. There was a time in my life where I would attend every single NYC Beach Fossils concert. I guess that's not the case anymore. If anyone wants to take over the blog, please message me (non anonymously, that is). However, I decided...
Anonymous asked: Cole's guitar is a fender blacktop jaguar. Since yallz were wondering.
Anonymous asked: Coles guitar says 'YEARLING'. What I actually meant was, what type of guitar does he have, thanks.
fuckcapturedtracks-deactivated2 asked: that person was probably asking what it said on Cole's guitar. It says "DARLING".
Anonymous asked: What is the name of Coles black guitar?
alabasters: lo—fi: i don't think i could function without listening to beach fossils at least once a day. 
"Yes, terrible things happen, but sometimes those terrible things — they save..."
– Chuck Palahniuk (via mars-as-a-girl)
3rd Giveaway Will be in honor of John Pena
I haven't yet decided what exactly I'm going to giveaway, but it will be something Heavenly Beat related!
JOHN PENA IS LEAVING BEACH FOSSILS TO PURSUE...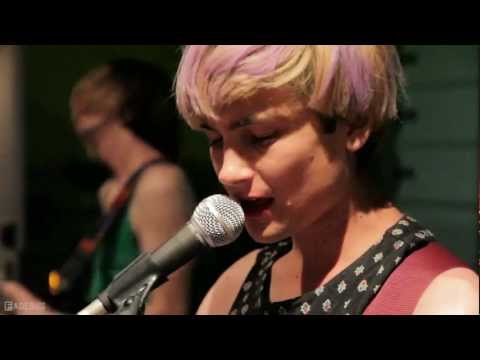 3rd GIVEAWAY SOON!!!!!!
More info to come soon!!!!!